Bio of our Finalists
__________________________________________________________________________Are you a finalist? Submit and update to your bio and headshot to birthawards@getbabied.com to appear on this page. Please include your headshot as a .jpg file, with the dimensions 150×150, and your bio in the body of your email limited to 100 words.
Best Midwife
GB Khalsa brings 30 years of experience as a midwife with a broad array of knowledge that she shares with her pregnant clients. In addition to modern midwifery skills, GB utilizes complimentary medicine when caring for families including cranial sacral therapy, homeopathy and Mayan abdominal therapy.
Liane (Miller) MacPherson, RN, CNM is thrilled to be part of the dynamic team at nurture ob/gyn with Dr.Campaigne and has been in practice in the Austin area for the past 4 years. Liane has been supporting women's health for over 25 years as an RN, an educator, and a midwife. Her training and experience in Canada, England, Ireland, Haiti, and the US have developed her appreciation for variations and expectations when taking care of women and families where they are. Her heart continues to be captured by knowing the families that she cares for, and she considers it a privilege to be involved with women during growth, transitions, challenges, and celebrations.
Illysa Foster received the calling to become a midwife, and by grace and the love from her family and mentors, she was able to retire from teaching to pursue midwifery training and education full time. Her training began with an apprenticeship with a seasoned Austin homebirth midwife, and then took her to birth centers in Killeen and the Texas-Mexico border, then back to Austin to complete her training with a holistic homebirth midwife. Her varied experiences influence her philosophy of practice. She pursued formal education in midwifery with the Association of Texas Midwives (ATM). This academic program enriched her understanding of her clinical training and provided opportunities to learn from numerous experienced midwives. She completed her clinical training in December of 2006 and graduated from the ATM program in May of 2007.
Heather Hilton discovered after the birth of her third child, she felt led to a career in midwifery and in 2004 she applied and was accepted in to the Association of Texas Midwives Midwifery Training Program. Her apprenticeship began at Juneau Family Birth Center, a nonprofit birth center in Juneau, Alaska. She was hired there as the staff doula for the Young Families program, which offered free prenatal education and birth doula services to teenage parents. After returning to Austin in late 2005, Heather continued an apprenticeship at a birth center/homebirth practice for the next 15 months. Heather graduated from ATM and was licensed as a midwife in 2007.
Best OBGYN
Andrea Campaigne, MD relocated to Austin from San Antonio where she was born and raised. She is an energetic native Texan who escaped to New York for undergraduate education in Art History at Columbia University and hurried back for medical training on the campus of the University of Texas Health Science Center at San Antonio where she earned her MD in 2004 and completed her residency in Obstetrics & Gynecology in 2008. She is a passionate educator and loves to extend her enthusiasm for teaching in the form of patient education. She believes that health care delivery should be kind and compassionate and adaptable between patient and provider. She enjoys all aspects of OB and Gyn practice but especially adolescent health and contraceptive management, prenatal care including high risk pregnancy, and minimally invasive surgery. Dr. Campaigne is married to her high school sweetheart, Cas, and they have no children except for a dog and two cats. They love to spend their spare time doing things outside and are a perfect fit for Austin.
Christina Sebestyen, MD, FACOG has championed the cause of women's choice in birth options in Austin since arriving here in 2006. A mother of Garrett – 3 years old, she chose to birth naturally with a Certified Nurse Midwife (CNM) in a New Hampshire hospital, using hypnobirthing for strength and focus. She moved to Texas with her husband James who was stationed at Lackland Air Force Base, and quickly fell in love with Austin. As a long-standing advocate for women both in clinical practice and on Capitol Hill, she was surprised by the lack of hospital-based midwifery and alarming c/section rates here. She completed her residency in obstetrics and gynecology at Harvard Medical School's Brigham & Women's / Massachusetts General Hospitals combined program, where CNMs practiced side-by-side with physicians. She worked intensively with North Austin Medical Center to allow CNMs to be credentialed and successfully accomplished this in August 2008.
Christopher Seeker is one of the most popular and recognized Central Texas physicians. Many local organizations and periodicals (Texas Monthly, Austin American Statesman, etc) have singled him out as an outstanding physician. He attributes his success to his faith in God and his steadfast dedication to women's health. He regards the role of family as sacred.
Tesa Miller, M.D. is board certified by The American Board of Obstetrics and Gynecology. She is delighted to join the team at OB-GYB North. After graduating from Northeastern Ohio Universities College of Medicine in 2005, she continued her medical training in Austin as part of the first class of University of Texas Medical Branch's residency program. Before joining OB-GYN North, Tesa was teamed with Lone Star Circle of Care from 2009-2011.
Best Hospital Maternity Care
North Austin Medical Center The St. David's Women's Center of Texas at North Austin Medical Center is not all things to all people. It's all things for women. A place where their services, their needs, and their treatments aren't simply the most important things. They're the only things. And that makes it unlike anywhere else in Central Texas.
St. David's Medical Center is dedicated to the needs of women and newborn babies. Women's Services at St. David's Medical Center is recognized in the community for its innovative programs for women and their families including high risk Obstetrical services and our Level III Neonatal Intensive Care Unit. Our focus is quality, family centered maternity care that provides special attention for your birth experience. We are passionate about providing you with cutting edge care that can include technical excellence when needed.
Seton Medical Center At Seton Medical Center Austin, we deliver – everyday. Our expert teams of caregivers deliver the quality of care for which Seton has been known for more than a century. Moms and babies receive special attention and individualized care in a comfortable and welcoming environment for patients and families.
Seton Southwest At Seton Southwest Hospital "It's all about the baby" is our mantra. "All about the baby" is often repeated on our unit and integrated into all that we do. Having a baby is an intensely personal experience and our nursing staff respects and supports the decisions you make about your birthing experience. Nearly 750 babies were born at Seton Southwest Hospital last year. Each one was unique and received highly attentive and individualized care.
Best Birth Center
Austin Area Birthing Center was one of the first out of hospital freestanding centers in the United States, and will celebrate it's 25th year of operation in a few months. The centers two facilities, one North and one South feature highly upscale environments and a quality midwifery staff." We were quite possibly the first mixed practice of CNMs and CPMs in Texas and love the diversity each midwife brings to our AABC family." says founder Jean Stokes. Both centers feature a full schedule of classes to enrich our pregnant mothers lives, all at no additional cost, an ultrasound program in house to compliment prenatal care, and of course, well woman care for the entire female lifespan. Last year both centers were able to acquire national accreditation through the CABC as an additional assurance to our families of excellence and quality.
Central Texas Birth Center started on its mission to serve the communities of North Central Texas (including Round Rock, Georgetown, Hutto, Taylor, Temple, Belton, Waco, Austin and all surrounding areas) by providing complete midwifery care and birth services in a relaxed, loving, and homelike environment with the added safety of close proximity to the hospital. In addition, we offer the option of homebirth for those families who wish to birth in the comfort of their own homes.
Birthwise is Austin's Premiere Birth and Homebirth Midwifery Center in Central Tx, offering Waterbirth, VBAC, Holistic Nutritional Counseling, Individualized Prenatal and Birth care. Birthwise Birth & Family Center is centrally located in East Austin on Manor Rd. We are 5 minutes from St David's Medical Center and Dell Children's Hospital. Consider us your home away from home for Comprehensive, Individualized, Holistic Midwifery Care.
Best Birth Doula
Shelley Scotka is a certified birth doula, childbirth educator, and trained postpartum doula who has been supporting families in the perinatal period since 1995. She believes parents have the right and responsibility to seek out information in order to feel confident in their choices surrounding pregnancy, birth, and parenting. She sees her role as a doula is to provide loving support, information, and encouragement to help create positive, empowering life experiences. She lives in Round Rock with her amazingly supportive husband and their two great teenagers.
Majbritt Rayas says her life as a doula works so well with my life as a mother. Both take compassion, love, acceptance and flexibilty! She strongly believes in a woman's ability to birth the way she feels is right for her. She encourages herclients to listen to their inner voice for guidance in preparing for labor, birth and motherhood. Our intuition can always be trusted and will always guide us in the right direction. She loves witnessing women becoming mothers and men becoming fathers. It's life changing and leaves her breathless and in awe every time.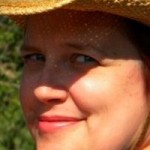 Lanell Coultas In her work with parents-to-be as well as with new mothers, Lanell mentors with heart, encouraging parents to embrace the intensely fertile and powerful body-knowing of pregnancy, labor, birth, and beyond. Passionately resourceful, Lanell freely shares books, websites, local practitioners, and more to support her clients' journey. Lanell loves Austin, Tex-Mex food, digging in the dirt, crafting with fabric and paper, her beloved partner Lucy, their delicious preschool-age son Hugh, and the principles of mindfulness awareness.
Tamara Downey believes in the transformative power of birth and that every kind of birth can be a beautiful experience. She feels called to assist women and men during their transition into parenthood and welcome new people into the world with respect and love.
Best Postpartum Doula
Allison Coleman, CD (CBI) is a mother of four children, who have been her strongest supporters and best teachers. She began working as a labor Doula more than twelve years ago. She has received training from many sources including Childbirth International, Maternity Wise, Texas Department of Health, and the American Heart Association. Allison is a midwife's assistant, and a student working on her degree in nursing. She has been providing postpartum Doula services for six years now, and realized she has a talent for night-time Doula work. Allison loves to help new moms learn how to night-time parent their newborn baby.
Wendy Redding of Bundle of Joy Postpartum Doula Care, offers professional postpartum homecare to families while they adjust to life with their new baby. Support and education about newborn care, breastfeeding & feeding issues, self care, coping skills, household management and nursery or sleeping organization are all within the duties of a Postpartum Doula. The postpartum doula is trained and experienced in recognizing the needs of parents and newborns and can also offer referrals to professionals and support groups when needed.
Mimi McNamee is a DONA certified postpartum doula. She has raised two children and helped many friends through the transition to parenthood before becoming a professional doula. She has a background as both an educator and a social worker. Now working exclusively as a postpartum doula, she is thrilled to have the chance to help new parents because she believes that most new families would thrive if they had the initial support and help to get through the difficult and yet wonderful first month with an infant.
The Get Babied Doula Collective postpartum doula support team includes Postpartum doulas, Antepartum doulas, Sibling doulas, Overnight Doulas, and Concierge Doulas. Doulas have attended childbirth education courses, breastfeeding support classes and infant care training. Many of us have children of our own or have extensive nanny experience. For postpartum doula services we offer full time support with infant care, breastfeeding support, sibling care, meal preparation, laundry, light housekeeping, emotional support, home organization, errand runs and safety tips. Postpartum doulas promote time for infant and family bonding while creating a sense of balance and organization during your recovery period. Postpartum doulas are also available to assist moms opting for an early discharge from the hospital
Best Lactation Consultant
Linda Hill is a registered nurse and lactation consultant who worked at St. David's Hospital before joining Capital Pediatrics in October of 2004. She and her husband Rick have been married for over 25 years and have two grown daughters. Linda thoroughly enjoys working with new parents and babies and has been helping woman breastfeed for over 20 years. When she is not working, she enjoys playing games on the computer and reading.
Cheryl Heymans, IBCLC, RLC is board certified since 1997, offers office, home and hospital visits. She serves as an officer on the board of the Heart of Texas Lactation Consultants and is a member of the Central Texas Healthy Mothers/Healthy Babies Task Force. She currently teaches breastfeeding classes at Special Addition for singletons and multiples. Cheryl has over 30 years experience in assisting women in breastfeeding and is the mother of five adult children who were breastfed.
Elizabeth Thomas IBCLC has been fascinated with pregnancy, birth, and motherhood for almost as long as she can remember, and she's thrilled to have found a career in which she can nurture moms and dads as they navigate these exciting transitions, identify their priorities, and meet their own goals.
Best Childbirth Prep Class
Bridget Brown, AAHCC has been teaching since 1999 and has 3 children, all of whom were born naturally using The Bradley Method®. She looks forward to working with you to prepare for a joyful birth experience – one you will look back on with pride and a huge sense of accomplishment.
Chan McDermott is the woman behind Birth by Nature classes which strive to help parents achieve the birth of their choice. The focus is on relaxation, education, careful choice of birth attendant, birth planning, avoidance of medication in labor and breastfeeding. Time is spent in classes discussing pregnancy and birth, and their many variations, with the goal of helping the pregnant woman and her coach make the best decisions throughout pregnancy, labor and delivery. Non-intervention is stressed in the absence of complications.
Crystal Kent AAHCC became pregnant with her first child in 2008. She decided that a natural birth was right for her. Through the process of preparing for our birth, her husband and she grew closer than ever. They felt well educated on their options and confident when it was time to welcome their baby boy, Caison Axton. She developed a strong connection not only to her husband and baby through this experience but to the other women in her birthing class. She realized that this is a precious gift that she want to give to other women and their partners.
Hypnobirthing of Central Texas is not your average childbirth education class! Presented in a five part class series, HypnoBirthing® of Central Texas brings you this material in a fun and interactive format, appealing to every learning type. We delight in teaching, and want you to succeed. The techniques that you learn in your HypnoBirthing class are not only for birth, they are valuable life skills that you will utilize long after your baby is born.
Best Infant Care Class
Ame Shillington Got Babied! Get Babied Doula Collective teaches Got Babied! the New Infant Survival Course and Happiest Baby techniques at Get Babied! She has two children who are lovely now at ages 2 and 4, but were difficult infants and trained Ame on the job to be an expert in infant care. Ame has attended over 40 births and has supported many of these families in their postpartum period. She has studied infant first aid and CPR, and has completed breastfeeding support for doulas training in addition to breastfeeding both of her own children.
Carrie Contey, PhD is a nationally recognized early parenting coach, consultant, speaker, author and educator. She received her doctorate from Santa Barbara Graduate Institute in clinical psychology with a specialty in prenatal and perinatal psychology. A co-founder of the Slow Family Movement and the co-author of CALMS: A Guide to Soothing Your Baby, she lives, works and plays in Austin, TX.
Stacy Wooster teaches Blissful Babies Infant Massage and Yoga at White Daisy Wellness. Witness the emergence of your child's understanding of itself and its place in the world through the exploration of movement and touch. Yoga and massage provide the medium for strengthening your connection with your baby and can impact your infant's lifelong physical, emotional and intellectual patterns. Embrace this tender time by offering a safe space for bonding and communication beyond words.
Baby Care Boot Camp at St. David's Medical Center
Best Breastfeeding Class
Jenniclair Schramm, Get Milk! Get Babied Doula Collective completed her training and education in lactation at the University of California in San Diego. Her interest in lactation and helping other mothers succeed in breastfeeding began 11 years ago when she found herself needing a lactation consultant to help her with breastfeeding her first child. She is the mother of 5 children. She is currently in private practice in Round Rock and works part time for WIC in Williamson County
Kristine Kovach I had a dream once where I was standing on a bank near Lady Bird lake and all of the water suddenly became white and bubbly. A voice from out of nowhere said: "this is the flowing amount of milk you will help get into Austin babies during your career here" I've been trying to make good on that dreamy directive since the mid-nineties. A board certified LC since 1999, I work within the Seton hospital system and in private practice. But Teaching is my passion. I hold classes in various location North, South and Central Austin every month. I also teach privately for small groups/parties. My joy is keeping Mammals in their natural state and helping all families reach their feeding goals.
Amy Nyland and Amanda Wyszkowski of Labor of Love Doula Careoffer birth and postpartum services and breastfeeding classes to families in the Austin area, and is experienced in hospital, birthing center, and homebirth settings. Amy strives to help her clients create a peaceful, loving, and supported journey into parenthood.
Best Acupuncturist
Melissa B. Light is the chief practitioner and founder of Light Family Acupuncture, a thriving private practice in central Austin. Light Family Acupuncture focuses on treating the entire family from preconception through pregnancy and parenthood. Melissa specializes in pregnancy, labor, and pediatric care and is currently working on a book. Melissa B. Light holds her Master of Science in Oriental Medicine from the acclaimed AOMA Graduate School of Integrative Medicine in Austin, TX where she was honored for her research in treating Bi-Polar Disorder with Traditional Chinese Medicine. She holds her acupuncture license with the State of Texas Board of Medical Examiners as well as national certifications in Asian Bodywork, Chinese Herbology, and Oriental Medicine.
Sadie Minkoff L.Ac. (Fellow American Board of Oriental Reproductive Medicine) specializes in Fertility and Women's Health Acupuncture at Sage Acupuncture. She is uniquely qualified to help women conceive, carry, and deliver healthy babies, including many who had previously been diagnosed as infertile. Her program improves the overall health needed to strengthen fertility and increase the effectiveness of assisted reproductive technologies (IUI or IVF), as well as minimize the difficulties of pregnancy and ease childbirth.
Peggy Ghorbani is a licensed acupuncturist and a nationally certified herbalist. After receiving a bachelor's degree in microbiology in 1998, Peggy worked as an AIDS hospice caregiver for two years. Witnessing patients overwhelmed by numerous prescriptions and their myriad of adverse side effects, she sought out a therapeutic modality that was compatible with allopathic medicine, but addressed physical and emotional suffering without the use of pharmaceuticals. She received her master's degree in Oriental Medicine from the Academy of Oriental Medicine of Austin. This was followed by an International Traditional Chinese Medicine (TCM) Certificate for completing an internship in gynecology and herbal medicine at the TCM University in Chengdu, China.
Dr. Allie Goodwin, D.C., Dipl.Ac., is a chiropractor and an acupuncturist practicing in Cedar Park, Texas. She is a 2006 graduate of Parker College of Chiropractic and received her Diplomate of Acupuncture that same year. Dr. Allie specializes in the care of pregnant women and is dedicated to helping them experience symptom and complication-free pregnancies and facilitating the birth process. In addition to serving her patients in her office, she provides on-call chiropractic and acupuncture labor support to pregnant patients, attending to them at homebirths or at birth centers. Dr. Allie is committed to helping mothers-to-be achieve their goals of having natural births, having had a wonderful homebirth herself in April 2011. Dr. Allie is extremely humbled and blessed to serve the women and families of her community and help them along the path of their birth journeys.
Best Acupuncture Clinic
Grassroots Acupuncture is a local movement that is working to educate and inform the public about the benefits of complementary and alternative medicine. We support people in taking a more active role in their health behaviors and therapeutic decision making process.
Neighborhood Acupuncture Project is a low-cost clinic providing Acupuncture and Chinese Herbs on a sliding scale to anyone and everyone. Our mission is to bring Chinese medicine to individuals who have not had the opportunity to receive its benefits either due to lack of finances and/or exposure to this resource. We provide treatments in a comfortable and friendly group setting. This model allows us to treat more people and keep costs low so patients can afford to make it part of their wellness program and increase the potential for successful healing.
Acupuncture Together is a community acupuncture clinic, we provide treatments on a sliding scale of $15 to $40 with no income verification and no questions asked. You decide what you can afford. We make acupuncture affordable for you to come as often and for as long as needed in order to feel better!
Tao Health Clinic offers a full range of services for those who seek to improve their health, optimize their athletic performance or recuperate from disease or injury. We offer diverse modalities ofhealing arts such as shiatsu, manual therapy, herbs, and acupuncture.
Best Herbalist
Ginger Webb had an epiphany while working overseas in the environmental movement: that in order for people to care about protecting the Earth, they had to feel connected to the Earth. She stumbled upon herbalism and knew she had found the path she was looking for, the vehicle for inspiring others as well as for staying connected herself. Ginger counts many herbalists among her teachers, most especially Michael Moore (1941-2009) of the Southwest School of Botanical Medicine, with whom she studied in 1999, and Sage Mauer of The Gaia School of Healing. Ginger is the founder of Texas Medicinals, the primary teacher of Little Green Witches herbal apprenticeships and camps for young girls, and a practicing herbalist in Austin, TX.
Ellen Zimmermann, M.A., and Herbalist founded EZ Herbs in 1995. Ellen is a Certified Herbalist, a Licensed Professional Counselor, a Marriage and Family Therapist and an avid gardener. She has successfully blended these professions to fulfill her mission of educating others on how to best use the plants and herbs we can grow in our own environment. Ellen studied with Master Herbalist, Rosemary Gladstar, where she developed a special interest and expertise in Women's Health and the herbs most beneficial to women of all ages. As the director of the Austin School of Herbal Studies she offers various classes on Growing Herbs, Herbal Medicine, Natural Cosmetics, Women's Herbs, Plant Walks and several other interesting herbal topics.
Vanessa Rutkowski LAc. MSOM did undergraduate work in the field of biochemistry. She then attended Acupuncture school and graduated from the Academy of Oriental Medicine of Austin with a Masters degree in Oriental Medicine in 2002. Vanessa has had great success in the treatment of skin disorders, depression, diabetes, and hormone imbalances. Her passionate study of Chinese medicine has continued for over 5 years and she looks forward to the opportunity for putting this dedication to work for you.
Guoen Wang has built a thriving acupuncture practice in Austin, Texas. As a master herbalist, he creates proprietary blends of herbal supplements, tonics, and teas. Many of his treatments combine acupuncture with herbal remedies. Although Dr. Wang has witnessed "miracles" from acupuncture, he refuses to promise impossible cures. Rather, he points out simply that this Oriental medical technique, practiced in China for over 4,000 years, has a remarkable record of relieving pain, reducing symptoms, restoring and improving overall general health.
Best Chiropractor
Myra Hoffman was certified in the Webster Technique in February of 2004 and on January 12, 2005 I completed a 2-year postgraduate program in the Principles and Practices of Chiropractic Pediatrics and received my Fellowship of International Chiropractic Pediatric Association certificate. I am committed to maintaining clinical excellence for the children and pregnant women under my care – facilitating and honoring the innate self-healing powers within each of my patients. In addition to serving my patients in office, I am on-call to all of my pregnant patients and attend homebirths, where I provide support and specialty care for the laboring mother and newborn infants. Many spinal problems seen in adults began as early as birth. Spinal and cranial subluxations can be the cause of many newborn health complaints such as colic, breathing problems, ear infections and nursing difficulties. These can often be related to the stress placed on the nervous system from spinal and cranial subluxations. Dr. Myra has been recognized by her peers and the ICPA for her dedication to Pediatric Chiropractic and Maternity Care.
Dr. Ron Burnett, D.C. owner of Inner Sun Chiropractic, has been serving the Austin community since 1999. His mission is to love, honor and serve the fullest expression of life. He is well known for his dedication to helping all people, his compassion and his work in pediatrics and pregnancy, and is often noted as one of the premier chiropractors for pregnancy in Austin. ??In addition to his work in Austin, Texas, Dr. Ron has traveled to Brazil on several occasions to give chiropractic adjustments to men, women and children seeking a better way of life. Dr. Ron has helped hundreds of individuals from Fortaleza, Brazil experience more ease, comfort, peace and joy in their day-to-day lives. ??Dr. Burnett is a competitive rower and triathlete. He has pushed, trained for and endured an Ironman, marathons and countless other competitions. He understands training and athletes. He strives for people to be at their best.??When Dr. Ron is in his office, you can tell he is in his element. He loves what he does. He can be a bit light-hearted at times, but he is serious when it comes to your health and serving people.
Harry Schutlze has the goal is to help you and your family reach your optimum health and wellness through chiropractic. His practice includes Individualized Care, Family Care, Children and Infants, Athletes, Pregnancy Care, and Geriatrics, or put another way, EVERYONE! Because everyone is different, he uses a variety of adjusting techniques in his treatment of patients. We will discuss your unique health goals and design a plan of care that is specific to you that will best help us reach these goals. Through working closely together in your care, we will help you be the best you can be!
Dr. Mark Shannan was born and raised in Austin, Tx. where he attended Doss Elementary School, Murchison and Kealing Jr. High Schools, and then graduated from Anderson High School as senior class president. He then began undergraduate work at Northlake college in Irving Texas, but finished his prerequisites at UT Austin. After 4 additional years of chiropractic school at Parker Chiropractic College, he graduated with both a bachelors of science degree in Anatomy and a doctorate in Chiropractic in 1997. Through his schooling in College and post-graduate work, he became advanced proficiency rated in the Activator Technique and certified to use the Impulse instrument. After many years of study and utilizing nutrition in his practice, he also earned the applied clinical nutritionist certification from Texas Chiropractic College and ACN seminars. A member of the Texas Chiropractic Association and American Chiropractic Association since beginning practice, Dr. Mark served as President of the TCA for district 8 from 2003-2006.
Best Chiropractic Clinic
Backbone Health Restoration Center A typical chiropractic visit to Backbone will include your health history, examination, addressing any nutritional needs and current state of your health via the nervous and musculoskeletal system. Corrections of spinal or extremity joint problems, notation of any arthritic or disc degenerative conditions in your spine and specific physiotherapy and exercise treatment plans designed to inform you on how to care for your spine throughout your lifetime. Many patients of Backbone will utilize a multi-discipline approach and take advantage of a balanced treatment plan that utilizes her knowledge of chiropractic, acupuncture and nutrition to achieve the best healing results possible.
Osborne Family Wellness is led by Dr. Ryan Osborne a 2003 graduate of Parker College of Chiropractic, in Dallas,Texas where he earned his Doctorate of Chiropractic. In 2006 he started Osborne Family Chiropractic in Round Rock where he is committed to helping families experience improved health and vitality. Dr. Osborne specializes in corrective care and strives to offer the best subluxation correction ensuring the fastest spinal corrections in the industry. He is trained in multiple techniques and utilizes the Pierce Results System for spinal correction and wellness care. This technique applies gentle, but specific force to predictably correct spines and allow 100% brain to body communication.
The Joint there are no X-rays, no appointments and no hidden fees. As your local chiropractor, we're in your neighborhood providing affordable chiropractic services every day. Be sure to stop in and find out how The Joint is making it easier than ever to put your chiropractic health first. Whether you're suffering from whiplash, a sports injury or need a general chiropractic adjustment, we can help.
Back N Balance specializes in NUCCA, an extremely gentle and precise adjustment. The doctor uses upper cervical specific X-rays to analyze exactly how your atlas is misaligned, and then adjusts you accordingly. There is no cracking or popping type of adjustment in our office.
Best Prenatal/Postpartum Physical Therapist
Susan Steffes, PT, CD(DONA)Demonstrating advanced skills in the assessment and treatment of pelvic disorders and pregnancy/postpartum conditions, Susan holds advanced certifications in both Pelvic and Obstetric Physical Therapy. Her passion and special interest in obstetric physical therapy is enhanced by the unique perspective of having practiced as a DONA Certified Birth Doula and Birthing From Within Childbirth Mentor. Susan has been a strong advocate for women's health and compassionate care throughout her career. She speaks at the national, state, collegiate and local level on topics related to pregnancy/postpartum, pelvic disorders. Clients benefit from her wealth of experience as both an educator and practitioner.
Steve CuddyA licensed physical therapist since 1992, Steve Cuddy has helped thousands of patients– many of them dedicated athletes– quickly return to their active lives. In fitness-crazed Austin, Steve has successfully treated elite cyclists, triathletes, runners, swimmers, baseball and basketball players, and golfers. He has also served as the orthotics consultant for the University of Texas men's and women's basketball teams and local PGA, cycling, and triathlon professionals.
Aaron Caro-Mata is a masters-prepared Physical Therapist, who graduated from the University of Texas Health Science Center at San Antonio in 2008. He also possesses a Bachelor of Science degree in Exercise and Sports Science from Texas State University. Aaron has been recognized as a highly professional and caring clinician. With enthusiasm and a strong attention to detail, Aaron designs comprehensive treatment plans with his patient's best interest in mind. In addition to his diverse clinical skills, Aaron is a certified Kinesio Taping Practitioner. Aaron considers himself an educator of his patients first and foremost. He believes that the most important aspect of his role as a health care professional is to empower patients by providing the tools they need to improve their quality of life. In order to provide the highest level of care possible, Aaron continues to develop his own skills. Currently he is pursuing a certification as a Specialist in Sports Physical Therapy.
Best Massage Therapist
Summer Greenlees began studying and practicing Prenatal and Postnatal Yoga during her first pregnancy 16 years ago under the guidance of Shannon Potts. She apprenticed Shannon for 2 years and was certified to teach hatha, prenatal, and postnatal yoga in 1997.Summer's dedication to nurturing Moms led her to continue her studies through the massage therapy program at A New Beginning School of Massage therapy and she became a licensed Massage Therapist in 1998. Summer has continued her study and practice of Yoga and Massage Therapy as hand and hand practices specifically beneficial for childbearing women and has completed the following certifications; Shiatsu and acupressure, Reiki III,myofascial release and neuromuscular therapy, Bodywork for the Childbearing Year with Kate Jordan, Advanced Yoga Studies with Donna Farhi, Watsu 1 (Aquatic Bodywork), and the 300 hr Star Institute Massage Doula Certification. Summer was born and raised in Austin and lives in Wells Branch with her husband and their 3 children. Summer is very grateful to have found her life's work and passion at an early age and to have been offering this practice as her full time work for over 10years now in such a great community. Summer and her husband are opening a Massage and Yoga center in their Wells Branch neighborhood in August and Summer will be offering her "Bella Mommie" Maternity Yoga& Massage services there throughout the week as well as at Soma Vida in Downtown/east Austin once a week.
Sara Ballard LMT has a passion for helping people achieve optimum health. For the past decade, she has been honored to work as an independent Massage and Biodynamic Craniosacral Therapist. Many sessions include massage and craniosacral therapy together, to maximize relaxation and facilitate healing. Her work as a birth doula, and being a mother of three small children, gives Sara a unique perspective for working with pregnant women, mothers, and children of any age. Along with individual sessions, Sara also teaches group classes; The Art of Communication Through Touch, Couple's Massage Class, as well as Couple's Thai Massage, with more classes to come this fall / winter.
Michelle Brown My work has grown over several decades to support women's health from both traditional and modern perspectives. The foundation of my practice is the Arvigo Techniques of Maya Abdominal Therapy. The hallmark of this indigenous healing art is abdominal massage, used to gently reposition internal organs. I bring to my practice the knowledge I gained in my five years as a licensed midwife, during which time I attended conferences in perinatal nursing, traditional Maya midwifery and contemporary homebirth midwifery practices. My personal experience of living through the transitions, blessings and difficulties of daughterhood and motherhood also provide a rich ground on which I stand as a healer. My mission is to serve those who seek my guidance with true compassion and an overarching dedication to the health of our planet.
Best Massage Studio
Mint Massage Therapy is run by Hannah Ford, a mother of two who loves using bodywork to relax, relieve, and support families on the journey from preconception through parenthood! She is a graduate of Austin's Lauterstein-Conway Massage School, where she now teaches hands-on classes as a member of the faculty. Hannah is trained in the Arvigo Techniques of Maya Abdominal Therapy; bodywork for the childbearing year, including specific therapeutic techniques for pregnancy, labor, and postpartum; as well as Swedish, deep, sports, and shiatsu massage modalities. Hannah also offers postnatal outcall massages, couples massage, and chair massage for events. Keep an eye out this fall for her next project, a collaborative class combining yoga and massage for couples preparing for childbirth.
Milk + Honey We're doing something different at milk + honey. And we know that, as a fellow Spa Partisan, you'll want to experience our difference. At milk + honey, all of our massages include "the works." Included in our prices are all the upgrades that many other spas charge extra for.
Viva Day Spa With relaxing surroundings, innovative treatments and talented massage therapists & aesthetiticans, Viva Day Spa is designed to nurture your body, invigorate your senses and relax your mind. Rated one of the best day spas in Austin, Texas guests are invited to indulge in our wide array of treatments.
Texas Healing Arts Institute The Spa & Wellness Center at Texas Healing Arts Institute, is an affordable, neighborhood oriented day spa in central urban Austin, Texas. The spa house is housed in a charming 1950's limestone farmstead, once the home of a family-operated produce business. We continue this tradition of sharing the produce of the earth by infusing our handcrafted spa treatments with seasonal organic herbs grown in our own gardens.
Best Maternity Clothing Store
Picket Fences In business for almost twenty years, Picket Fences Baby & Maternity has built a reputation of engaging a diverse customer base by integrating timeless designs and growing trends. Our staff is eager to assist you in searching for the perfect gift, finding the perfect outfit and creating the perfect nursery.
Rock-a-bye Baby Imagine a store where parents shop for their children in a boutique atmosphere that is better organized than many competing retailers, while their children play in a fun and safe enclosed playroom. Children deserve more than a play area, they deserve to have fun in a room full of toys. That's why at every RBBK location we have Play Rooms, that way your children will enjoy shopping with us as much as you will! Make the trip to any of our three locations, and find this is just the kind of shopping experience you always wanted.
Special Addition Offering moms and moms-to-be the latest in chic fashions, comfort items, and essentials! Family owned and operated since 1994, Special Addition is dedicated to providing the best products and services to our local and internet customers. Whether you are just beginning to build your maternity wardrobe, looking for comfortable bras or support garments, searching for the latest breastfeeding apparel and accessories or looking for that special gift, you will find it here.
Kid to Kid is an upscale children's and maternity resale store that buys and sells the best things kids outgrow. Earn cash on the spot or 20% more in store credit for gently-used children's apparel, shoes, toys, maternity wear and baby gear.
Best Maternity Consignment
Mamacents The MamaCents sale is a savvy, sensible way to shop for great deals. Whether picking up gifts, kids clothing, baby furnishings, maternity wear or more, you'll find something for the family while feeling good about "going green": getting great items that won't go to waste in someone's attic or thrown to the curb.
Pumpkin Patch Children's Resale at its very best… WHAT DO WE CARRY? Everything you need for growing kids!
Little Green Beans is a new, modern store located at the Crossroads of Highway 183 and Burnet Road in North Central Austin. We consign and sell gently used children's clothing, toys, books, baby furniture and equipment plus maternity apparel. Gift items are eco and family conscious & just plain cute!
Once Upon a Child We know you want the best for your family: quality, value, and kids stuff that is safe. Once Upon A Child buys and sells gently used kids clothing, toys and baby gear offering you the opportunity to recycle your children's nearly new items and get paid on the spot.
Best Infant Consignment
Fairytale Threads is run by two Round Rock moms who love saving money and recycling the things we don't use anymore into money we can!Alecia first found consignment sales when she was staying at home with her first baby in Georgia. Atlanta's consignment sales gave her the inspiration to hold her first sale with her MOMS Club in 2003. In 2004, she moved to Round Rock and met Christa in the local MOMS Club. Together, they ran two consignment sales with the club in 2006 and 2007.Christa and Alecia teamed up to create Fairytale Threads and they had their first event in the fall of 2008! With 6 kids between them, they know the value of great deals and the joy of finding extra cash in the clothes and toys that your kids have outgrown.
Poppy Tots We hope to provide you an unparalleled shopping experience when you visit Poppy Tots located in the oldest building in Williamson county, fabulously remodeled to merge together the classic and the modern. The "front house" of Poppy Tots has a selection of unique, fun, and fashionable run-way clothing that is all new and up to the minute in the latest fashions. This "front house" is located in the 1870 limestone structure that was erected in place of the original 1848 cabin. The "back house" of Poppy Tots will be our re-purposed and used clothing. This back house was an addition to the building in the 1920's.
SparkleKids Upscale Resale is a new locally owned central Austin kids shop. We are a buy, sell, trade shop carrying the best in children's clothing size 0-10, shoes, toys, equipment, books and more! Bring in your children's nicer items.
Sweetpeas is an upscale resale boutique located just west of Austin, Texas in the beautiful hills of Lakeway. We specialize in top designer brand clothing, shoes, gifts, gear, and more in both new and nearly-new items.
Best Baby Registry
BabyEarth While only a portion of their products are eco-friendly, BabyEarth boasts one of the largest selections of eco-friendly baby products in the market today.
Ga Ga is a modern baby and children's boutique specializing in gifts, toys, baby gear, furniture, apparel and more.
EcoWise Since we opened in Austin, Texas in 1990, Eco-Wise has been a leader in non-toxic environmental choices for a healthier lifestyle. This site has been established as a resource for information and products to make your body healthier and your world a greener place to live.
Wildflower Good habits begin at home. So start with the basics – Wildflower all-natural baby goods. Pamper your little ones as nature intended, with organic baby clothing, pillows and bedding of the purest, softest natural materials. Your destination in Austin for an organic natural baby.
Best Nutritionist
Carly Pollack holds a Master's Degree in Holistic Nutrition and is a Certified Nutrition and Lifestyle Coach by the prestigious CHEK Institute. Her passion for new knowledge keeps her on the cutting edge of nutrition. She will soon obtain one of the highest nutritional credentials, CCN (Certified Clinical Nutritionist).
Douglas Rutkowski LAc. MSOM graduated from Academy of Oriental Medicine of Austin, earning a Masters degree in Oriental Medicine in 2002. The focus of his postgraduate work is on pain management, allergies and asthma. Douglas has enjoyed the study of Chinese medicine for 6 years. His purpose is alleviating the stress and pain that people feel from having imbalances in life due to sickness, injury or unhealthy lifestyle patterns.
Veronica Saldate Nutrición con Veronica's mission is to be accessible to all persons who wish to learn how to maintain a high level of health and well being. You don't need to spend large amounts of money to learn how to choose, prepare, and use the foods available to maintain a healthy lifestyle. I offer you my experience and knowledge to help you reach your individual goals.
Chris McKee comes to the field of nutrition with over 26 years of experience. She is a Certified Nutritional Consultant, a Certified Nutrition Educator and a Certified Diet Counselor and has helped hundreds of people achieve a high level of health and vitality. Chris can help you develop a practical approach to achieving better health and vitality.
Best Naturopath/Homeopath
Austin Natural Family Medicine After getting undergraduate and graduate degrees in Biology from the University of Virginia, Dr. Vanessa Fritz graduated from the National College of Natural Medicine in Portland, Oregon, with a doctorate in Naturopathic Medicine (ND) as well as a Master of Science in Oriental Medicine (MSOM). She is a licensed acupuncturist as well as licensed and board-certified as a Naturopathic Physician in the state of Oregon, as there is currently no licensure in the state of Texas for Naturopathic doctors. She currently practices Chinese and naturopathic medicine at Austin Natural Family Medicine located in Austin's popular and conveniently located South Congress neighborhood. Dr. Fritz especially enjoys working with women's health issues as well as helping infants and children get and stay healthy.
Ivy Ingram, M.A., is a certified Ayurvedic health practitioner and yoga instructor based in Austin, Texas. She conducts individual Ayurvedic consultations, educational workshops, private yoga sessions and group yoga classes oriented towards restoring balance and finding contentment. Her clinical practice focuses on women's health issues, digestive system concerns, and resolution of stress-related symptoms.
Kerry Meath Simkin has been actively practicing and studying holistic health for the last eleven years. She graduated with honors from Brown University, completed her Yoga Teacher Certification in Washington D.C., and spent 2007 through 2009 training in depth at The Ayurveda Institute with Dr. Vasant Lad and Dr. Claudia Welch. She currently serves on the Faculty for Texas A & M College of Medicine, is a Professional Member of the National Ayurvedic Medical Association, and actively involved with promoting Ayurveda through workshops and private consultations in Texas and countrywide. She feels blessed to have learned with outstanding teachers and hopes to honor them by helping others find greater joy and balance through Ayurveda.
Best Prenatal Yoga Instructor
Meg Elkjer O'Connell is one of the founders of Austin Kula Yoga. She has been teaching Prenatal Yoga and working withother mothers for over 10 years. She opened Austin Kula Yoga in February 2007 to provide a spacewhere mothers and their families would have a studio that catered to their needs. Meg saw throughher own experience how hard it is/was to take time for herself and maintain her yoga practice withchildren and felt that there had to be away to make the journey back to the mat after pregnancy easier!With the help of other wonderful teachers, Kula now offers a space for Prenatal, Postnatal and yogafor infants/children in an adjacent room to a class that a parent can enjoy including Iyengar, Ashtanga,Hatha and Vinyasa Flow.
Sarah Evans I am a Registered Yoga Teacher (RYT) through the Yoga Alliance, graduate of Yoga Yoga's Hatha Teacher Training program, and certified in Prenatal and Postnatal yoga. My group classes create a community of women going through the same life-changing experiences, and in both types of classes, mothers feel connected with their growing baby. We focus on finding stillness in the mind by developing an awareness of the breath, and using supportive postures to nurture openness in the body. Prenatal classes help ease discomforts of pregnancy, and meditations help empower women for giving birth. Postnatal classes help mothers to reconnect and strengthen the postpartum body, take some time to bond with other new parents, and learn how yoga can benefit the baby.
Lisa Young specializes in prenatal yoga. She was inspired and transformed through her positive pregnancy and empowering birth experience, to share the gift of yoga with pregnant woman. She had a fast, relatively pain-free birth, and she is confident yoga had something to do with this.
Tracy Liberman, seeking warmth, moved to Austin from Denver and has found a place to call home. She began working in the fitness realm in 1997 as the director of a children's gymnastics center. In 2001 she moved on to the pilates world as a program director. The pilates studio also offered yoga which inspired her to learn more. Shortly thereafter she completed the Yoga Yoga Teacher Training as a Certified Yoga Teacher at the 200 hour level. Tracy taught hatha classes until she began a new role in life as a mom and found it natural to become certified in prenatal yoga with Leslie Lytle. In 2005, Tracy began teaching prenatal as a new mother. Then, in 2006 she was blessed to have been on the same journey as her students, teaching prenatal yoga while pregnant with her second son.
Best Postpartum Yoga Instructor
DeLora Frederickson has 10 years experience working in the birthing community. She currently teaches postnatal yoga classes at Yoga Yoga and Austin Area Birthing Center South. Her classes are heart centered – knowing compassion and kindness toward our selves is one of the key ingredients during the babymoon. She is a well loved and respected birth professional in the Austin Area. She is a finalist in three categories of the Austin Birth Awards this year (Best Postnatal Yoga Teacher, Best Bellycasting, and Baby Love – the postnatal support she founded and teaches at Austin Area Birthing Center). DeLora is a doula through Birthing from Within, a 500hr registered yoga teacher, and she loves the Austin scene! You can find her out on her kayak at one of the local lakes or dancing to live music when she is not teaching yoga class.
Jessica Goulding grew up in Houston, Texas and was introduced to yoga in 1990 as part of her dance training there, and later at the University of Texas at Austin. After earning her B.F.A. in dance, she moved to New York City to dance professionally, and continued studying yoga. In 2004 she became a certified yoga teacher through the teacher training program at Yoga Mandali Studio in New York, studying under certified Anusara teacher, Lisa Keays. While in New York City, Jessica taught at Yoga Mandali and World Yoga Center, as well as Ballet Academy East and the NYU Tisch School of the Arts.
Leticia Moran as a Whole Birth® Yoga Instructor, Birth and Postpartum Doula her desire is to bring support to moms throughout all stages of pregnancy, birth and beyond. The experience of her own 4 children including postpartum depression has allowed her to embrace the ever changing challenges of motherhood. She believes that having a strong support system can make a world of difference. She is thrilled to have the opportunity to work with parents both new and experienced.
Best Yoga Studio
Austin Kula Yoga "Kula" (Koo'-la) means community in Sanskrit. We at Austin Kula Yoga serve the Austin community by providing a fun, welcoming space for the practice of yoga. Our studio is conveniently located in Tarrytown on Exposition Boulevard at Windsor, and our expansive schedule provides opportunities for all to experience the physical, emotional, and spiritual benefits of yoga. Besides our numerous yoga classes, we serve the needs of busy families with our children's, prenatal, postnatal, and parent and tot classes. Many of these classes occur simultaneously in adjacent studios, so parents can have their own class next door to their child. All Kula yoga teachers are well educated and are committed to expanding their knowledge. Our talented and devoted teachers offer a variety of classes to meet the needs of everyone from absolute beginners to advanced yoga practitioners. Our commitment to supporting you means that your teacher will get to know you, your needs and your practice.
Yoga Yoga Founded in Austin by a husband and wife duo out of the extra room in their house, Yoga Yoga opened its first studio doors in 1998 and has since grown to encompass five studios around town. The goal at Yoga Yoga has always been to serve students in the spirit of seva, the Sanskrit word meaning selfless service, or to give back. We are proud to have several distinct and commited communities within our Yoga Yoga Family, including our yoga mommies in our pre- and post-natal classes. We couldn't be where we are today without the support and love of our students, teachers and friends.
The Yoga Room At The Yoga Room, we strongly believe that everyone can practice yoga. We are a welcoming and encouraging studio that caters to "EveryBody" – young and old, female and male, thin and big, flexible and inflexible, injured and healthy. We truly believe that yoga is for everyone, and we help our students find their authentic version of each yoga pose so that they reap the maximum benefit. No two people's poses will look alike, and that is the beauty of yoga, recognizing both the individuality and the unity of all people. We are honored to be serving the prenatal and ready-to-conceive community in Round Rock and the surrounding areas. We offer Yoga for Fertility, Prenatal yoga, Birthing workshops, Baby Massage workshops, and Children's classes.
Eastside Yoga is your neighborhood yoga studio! With our warm welcome, peaceful vibe and experienced yoga teachers we strive to nurture beginners of yoga and practically deepen your yoga practice. Our personal touch, conscious teaching and reasonable prices bring you a truly valuable yoga experience.
Best Postpartum Fitness Class
Balance Personal Fitness Training offers professional, effective, and efficient exercise programs with no contracts or gym fees. Your workout is scheduled when and where you need, and Balance provides all necessary equipment for a safe and fun cardio and resistance workout. We travel throughout Austin to deliver your personalized exercise program, which is tailored to work to your strengths and improve your weaknesses. We strive to help you integrate fitness into your everyday life, thereby guiding you to become healthier, happier, and more functionally fit.
ATX Stroller Mamas Boot Camp is a boot camp style stroller workout group that meets in North Austin at Balcones District Park (additional Cedar Park location coming March 2012) on Monday, Wednesday, and Friday mornings at 9:00 a.m. Each workout is 45 minutes of high energy cardiovascular and body weight training designed to burn those unwanted pounds and build muscle tone. All workouts are designed and led by a Certified Personal Trainer and all fitness levels are welcome. Each participant will need to bring a pair of dumbbells to each work out. Following the workout, each Mama has the option to stay and play with her child(ren) and mingle with the other Mamas. The location provides a play-scape suitable for toddlers to elementary age children
Baby Boot Camp Cedar Park & Round Rock is an innovative stroller-fitness program that helps moms regain or enhance pre-pregnancy fitness levels and meet the physical challenges of parenting by emphasizing strength training in a supportive environment.
Stroller Strides classes are no walk in the park… In just one hour you will get a total body workout that will have you feeling energized and looking fit! Exercise WITH your baby. Classes are designed for all different fitness levels and are taught by nationally certified instructors who are also moms. We welcome moms and babies from 6 weeks to any age! Our program also offers a LUNA Moms Club (at no additional cost) that consists of weekly playgroups, monthly moms night out activities and special community events.
Best Prenatal Photographer
Teri Mason owns and operates a residential studio in Georgetown, Texas. Located on ten beautiful acres just outside of town, Teri specializes in photographing people. With a philosophy of wanting to be your "photographer for life," Teri photographs newborns through high school seniors, extended families, the occasional wedding, even pets. She has been photographing families in Central Texas for over ten years, and was one of the first in Austin to specialize in capturing the beauty of pregnancy through photographs. Teri Mason's work has been seen in the Bump magazine, Austin Pregnancy Magazine and the Oprah Winfrey show.
Mariel Reyes has been photographing families and children in Round Rock for 7 years. One thing is certain, time goes by so fast. Remembering when their tiny foot used to fit in the palm of your hand gets harder. That is why she loves photography. She can always look back at how things were – in that moment. Like they say "photograph your memories and you live life twice." She has always lived by this mantra. She still has her pictures from her first Polaroid Sun Camera. These pictures of her childhood are a treasure trove of memories that she will cherish forever. Capturing life changed for her with the birth of her two children. That little smirk, a genuine smile, a precious pout, the way they tilt their eyes at you. All the things we love about our kids… just the way they are…right now in this very moment. Capturing the glow and happiness of pregnancy is such an special thing. Whether her my studio or on location, she strives to capture images you will love, images that are "you".
Katie Eaton is a lifestyle photographer, specializing in maternity and family photography. Her style is described as warm, colorful, artistic and fun. She believes that photography is about capturing the moments of your life that you want to remember forever. She loves candid photographs filled with laughter and tender moments. When she's not writing about herself in the third person, Katie likes to drink coffee, eat chocolate, read books on the porch and relax with her family.

Christina Beckett specializes in maternity, newborn, baby, and senior photography as they are her favorite types of sessions to photograph.
Best Birth Photographer
Jackie Willome is not the business of just "taking pictures". I am far more interested in capturing the moments that make up life's most precious memories, i.e. weddings, family portraits and motherhood; the latter being my passion. As a parent who has been on both sides of the camera during labor, I can relate to my birth clients and understand exactly what kind of photos you want to take away from such an important event.
Mollie Kendall I am a mom raising two short, crazy, fruit-loopy kiddos. I'm a wife, married to a guy named Critter. I'm an ice hockey player who enjoys messing around with her garden. Very importantly, I'm a photographer! I guess over the years I've specialized in capturing the moments in life that seem to be the biggest milestones. I love to photograph births, newborns as well as seniors and weddings! It's become a part of me forever, as easy as breathing. In the end, it's become an amazing career that I am so thankful for. Not many people can say they truly love their jobs. I can.
Shelly Moon Hayes One of my favorite quotes I read said, "Life isn't about finding yourself. Life is about creating yourself." That quote stuck with me for some time when I quit my career as a recruiter and was on a search for another back in 2007. After coming back home from our glorious honeymoon for 2 weeks in Costa Rica, the thought of going back to work as a recruiter was, well, painful and daunting. After careful consideration, I told my husband one day that I could no longer look at another resume, that I "needed" to find myself doing something different to feel whole, to feel alive again. With his love and support, I decided to go back to school and took some classes in photography. As long as I can remember, my desire in life was to do something "creative" with my career and I felt this was the perfect outlet for me to express myself with the world. Since then, I haven't looked back. Life truly is about creating yourself and that is exactly what I get to do every day through photography.
Jennifer Mayne I started chasing my dream for photography in highschool. Photojournalism was one of my electives my Junior and Senior year. The Minolta 35mm film camera with interchangeable lenses was the coolest thing since sliced bread and boy did I think I was cool when the teacher picked me to shoot the Friday night football games for the yearbook or school newsletter. I graduated in 1998 and continued taking darkroom, digital and photoshop classes. I bought my first Nikon SLR digital camera in 2004 and discovered that I loved taking pictures of people. I would say that I have come a long way since then.
Best Infant Photographer
Libby Johnson of Libby Ann Photography I'm a wife to a devoted, loving husband and a mom to a sweet little boy. I've always loved photography, but it wasn't until after my wedding in 2007 that I was blessed with an opportunity to pursue my passion for photography. I started assisting an Austin wedding photographer with weddings and was completely hooked on it! It is moments and details like tiny baby hands and feet that I want to be able to capture and preserve for your family. The look of delight in a child's eyes as she picks a flower from the ground. The soft kiss of a newly engaged couple. The loving touch of a first time mom. These moments are precious and real and deserve to be caught as they happen and forever remembered. I am so blessed to be let into the lives of so many families to capture their memories on camera.
Lea Ciceraro Heavenly Peach Photography My inspiration for photography started during my childhood when I quickly found myself wanting to learn how to take pictures to show others my unique view of the world. I consider myself mostly a lifestyle photographer, with 95% of my photography subjects being incredibly adorable children and families. I am completely intrigued by people and their stories and aim to show true personalities with my photos. I have taken art and photography classes throughout my life, as well as studied interpersonal and family communication during undergrad and grad school. With this combination, I quickly found myself desiring to capture the human essence and priceless, candid moments with my camera. However, my true passion, creativity, and motivation for my photography derive from my adoring husband Jose, our beloved son Maximilian who offers a constant supply of smiles and laughter, and our two relentlessly entertaining dogs.
Dorean Pope never felt like she had an artistic bone in her body. Her father is an artist and her brothers and sisters can draw and paint with ease. She never had this ability and would always joke that the artistic gene skipped her. That was until she bought a SLR camera for her husband. Unfortunately for him, and fortunately for her she LOVED taking pictures with it. Because of that camera, She found a new passion and an artistic outlet
Kathie Tam Pixie Dust Photography Almost ten years ago, I bought my first SLR to take on my honeymoon. But since then, life has changed a lot. Now I spend most of my time photographing children. I like to have a good time. I enjoy being around people. And I have definitely developed an amazing amount of patience, and a good sense of humor. It's been 4 years since I started my business and I absolutely love it! I get to have fun, be creative, and photograph the great peeps of ATX.
Best Expectant Moms Group
YogaMamas A community for Yoga Yoga mamas and mamas-to-be: to post pre and post natal resources and info, recommend care providers and birth educators, connect with your yoga teachers, connect with fellow mamas outside of class, and just dish in general about pregnancy and motherhood.
Bump Club and Beyond is the largest social event company in Austin for Moms and Moms-to-be. Partnering with the best in the business, we strive to provide Bumps and Mamas with the best, authentic resources ATX has to offer– while at the same time, connecting them with other women in the same life stage. From lunch & dinner educational seminars & panels, girls' nights out, discounted shopping, fitness classes and much more, we have something for every woman currently experiencing pregnancy and beyond. Sign up for our e-newsletter and visit us for all the scoop!
Mothering San Marcos is a group is for preggers and young mamas in or near San Marcos, TX, and for those who love them. Share stories, pictures, jokes, recipes. Start discussions. Plan meetups and playdates, Hang out. This is a space in which to connect and build community–make it yours!
Mindful Mothering with Dawn Gibson Being a mom is challenging whether you just had your first or sixth child. Each baby brings unique gifts and challenges with him or her and sometimes you just need a little extra support and information during this time. Join me and other amazing women in my Postnatal class where you will learn many tips and tools to survive the first year! I have both professional and personal experience (as the mother of three young children) and have personally tested all of tips and tools I offer in my classes.
Best New Moms Group
Gorgeous Millie is a teacher led playgroup that is building community through its members– children, parents, and caregivers. We are a teacher led playgroup – pre-preschool – for children 0 to 3 years old, regularly meeting September through May. Parents choose to come up to two or three mornings a week. The days may vary each week. Summer camps will be available in June and July.
Best Baby Play Group
AustinMamas the austinmama listserv offers a protected, open-minded email environment for respectful communication and connection, plus a wealth of information, helpful databases and of course support and commiseration.
Best Pediatrician/Pediatric Family Practitioner
Elliot Trester Some of you may know Elliot Trester, MD from his first solo practice in Montopolis about twenty years ago, back in the days when he was delivering babies and he and his wife were having a baby. He met Connie, then as a colleague, and as she followed his wife through her delivery. The next ten years, Dr. Trester's medical practice somewhat changed direction as he moved to Central Austin and worked with the people of Jefferson Street Family Practice. Dr. Trester has been with Central Family Practice since 2006.
Best Fertility Expert
Dr. Ken Moghadam is the Medical Director and founder of the Austin Fertility Institute.He is an experienced reproductive medicine specialist, with board certification in both obstetrics/gynecology and reproductive endocrinology/infertility.Dr. Moghadam strongly believes that a comprehensive and team-oriented approach to fertility and pregnancy care that includes that includes complementary and alternative medicine provides women and couples with their best opportunities for success from conception to live birth.Despite a diversity of activities and interests, Dr. Moghadam derives his greatest satisfaction from applying his background and experience to the compassionate care of his patients.He and his wife Tammy have been married since 1995 and have four sons.
Liz Belile RYT, LMT I am a happily married, 47-year old first time mama who gave birth to her bundle of joy at the ripe age of 43. I have practiced yoga for over 20 years, have been teaching for over ten. I am an Anusara Inspired ™ instructor, a licensed massage therapist and bodyworker. I am also a performer and a writing and performance teacher. I am Prenatal and Postnatal certified. I created and have been leading the "Enhancing Your Fertility with Hatha Yoga" series in Austin for two years, with great success and joy! I've presented at the Texas Yoga Conference and to the Texas Fertility Center support group; I have collaborated with several complementary medicine practitioners to provide the best support and resources for anyone who having difficulty conceiving or may be undergoing fertility treatments of any kind.
Thomas Vaughn A native of Dallas, Texas, Dr. Vaughn received his undergraduate degree from the University of Texas at Austin. He completed his medical school training and residency in Obstetrics & Gynecology at the University of Texas Medical Branch in Galveston, Texas. He attended Duke University Medical Center in Durham, North Carolina, for his fellowship in Reproductive Endocrinology & Infertility. Dr. Vaughn was a founder of Austin's only In Vitro Fertilization Program at St. David's Hospital and has served as the President of Medical Staff at Seton Hospital. Dr. Vaughn is Board Certified in both Obstetrics & Gynecology and Reproductive Endocrinology & Infertility.
Best Craniosacral Therapist
Nina Davis Nina Davis is an adult and pediatric Craniosacral Therapist and Lymph Drainage Therapist in Austin, Texas where she specializes in work with newborn babies. Nina received her Masters degree from the University of North Texas in 1986. Since Spring of 2006, Nina has served as Treasurer on the Board of Directors for the Ponheary Ly Foundation. She began traveling to Cambodia in the Fall of 2006 to participate in the uniform and school supply distributions and to cook meals for the 2,000 + students and their family members.
Sally LeissnerI studied Massage Therapy after experiencing the amazing benefits of Therapeutic Massage and CranioSacral Therapy. After a car accident, CranioSacral Therapy provided me relief from chronic pain that I was not able to achieve with physical therapy. In 1992, I graduated with 600 hours in Anatomy, Physiology, Structural alignment, Injury analysis and Theraputic Massage Therapy technique from Suncoast Center for Natural Health & School for Massage Therapy in Tampa, Florida. I then took the state board and received my license. I went on to study at both the Upledger Institute for CranioSacral Therapy and the International Academy for Neuromuscular Therapies. These classes helped me learn the special techniques that are critical in helping people manage pain and enjoy life. I have focused most of my studies on therapies for infants and for pregnant women. As a mother I know the importance of taking care of oneself and one's newborn infant. Because of the enjoyment of working with mothers in this manner, I studied and received my certification as a Birth and Postpartum Doula through DONA International.
Best Infant Therapist
Amelia Penoli is a pediatric physical therapist at Big Sky Pediatric Therapy, where she provides Austin's infants with therapeutic intervention in a nurturing and family-centered environment. A proud graduate of UT Austin with a BA in Psychology, Amelia later received her Masters and Doctorate of Physical Therapy from Texas Woman's University in Houston. As a PT, she has significant experience in treating infants for issues related to developmental delays, Down syndrome, cerebral palsy, torticollis, sensory processing disorder, and more. She works passionately every day to create a positive and rewarding experience for each family who trusts her with their child. Amelia loves photography, traveling, and being outdoors with her husband and their dog, a rescue named Izzie. Additionally, Amelia is thrilled to be expecting her first baby (a girl!) in October.
Best Resource for Special Needs Babies
Hand to Hold, a nonprofit parent support organization, provides comprehensive navigation resources, education and support programs to parents of preemies, babies born with special health care needs and those who have experienced a loss due to these or other complications. Founded in Austin, we serve families across the nation.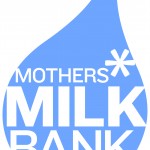 Mothers' Milk Bank at Austin is a non-profit organization whose mission is to accept, pasteurize, and dispense donor human milk by physician prescription primarily to premature and ill infants. Founded in 1998 by two prominent Austin neonatologists, we are the second largest milk bank in the U.S. and a leading member of the Human Milk Banking Association of North America.
Best Prenatal/Postpartum Physical Therapist
Best Local Parenting Magazine
Parent:Wise Parent:Wise Austin is a free, monthly magazine for parents. We seek to create a community of informed, thoughtful parents who appreciate intelligent discussion about matters pertaining to parenthood.Grab a copy.
Austin Family has been serving the greater Austin metro area for over 19 years!
Austin Kids Directory is a resource directory dedicated to helping parents in our area identify businesses that can be of benefit to their families. In our publication you will find information about schools, camps, childcares, products & services for children, retail stores, lessons, afterschool activities, family friendly events & restaurants, birthday party planning, and so much more! One look at our directory will remind you of how blessed we are to live in our area.
Best Mommy & Me Class
Baby Love with DeLora Fredrickson – Moms, Dads, and babies love to get together at the Austin Area Birthing Center for Baby Love because it is fun and informative. We share in the surprises, the ups, the downs, and the many aspects of being a new parent. The weekly group focuses on baby massage, baby yoga, songs, and support. Lots of Love happens here! The class is for clients of Austin Area Birthing Center.
Best Pregnancy Blog
Mommy2B When Eliana became pregnant with her first son in 2007, she had a hard time finding local prenatal yoga classes, maternity stores, or other services that could be useful during her pregnancy. The journey of pregnancy is very exciting, but can also be overwheliming, especially if you are a first time mom. In the search of the best Austin had to offer to new mamas, in 2009, Eliana created Mommy2BAustin.com, an online guide providing moms-to-be with pregnancy services available, local events, classes, reviews, tips, and a comprehensive directory. Eliana recently gave birth to her second baby boy, Evan, and is currently a full-time breastfeeding/babywearing mama!
Get Babied Doula Collective Blog At Get Babied! it is our mission to help you have a pampered pregnancy, blissful birth and balanced recovery. We believe you deserve the best birth and postpartum experience even well before your due date. We want you to have all the services you desire, so we have collected them in one convenient spot. One of our primary goals is to ensure you have a well-rested doula on hand when you need her — no matter what. We guarantee this with our rotational 24/7 on-call service. We ALWAYS have an experienced doula available. Our blog is an extension of our doula care, current birth research, birth stories, and other delightful nuggets.
Progressive Parenting Being a parent is the HARDEST JOB you'll ever have. Progressive Parenting understands this and wants you to know you're not alone. My name is Gena Kirby and I am the host of Progressive Parenting. I am not a parenting expert, but as a Doula, Childbirth Educator, LLLI breastfeeding peer counselor, and concerned parent of three children, I understand the difficulties involved with parenthood.
Best Cloth Diapering Resource
The Diaper Squad is locally owned and operated in Austin, Texas. We choose cloth diapers for our children for reasons that stem beyond the evident environmental benefit. By doing so, we try to inspire in the next generation the importance of making a purposeful decision – there is no better time to do it than right from birth! We have been happily washing and delivering cloth diapers in the great Austin area for more than three years and will work hard to keep making a difference for families and our environment for many years…
Tiny Birds Organics is a locally owned (Austin, Tx), we donate our profits to organizations such as Half the Sky Foundation. Huge selection of cloth diapers, Waldorf dolls, BlaBla Dolls, non-toxic teethers, infant carriers + more.
Get Diapered! Cloth Diapering 101 Victoria O'Neal guides you through everything you need to get started on cloth diapering in 2 hours. Classes monthly at the Get Babied! Doula Collective.
Best Hand-Made Baby Gift
Warm Fuzzies I am a stay at home mother of two wonderful little boys! Last Fall I found an adorable picture of a crochet hat that I wanted them to wear in our Christmas card photo. I had watched my mother-in-law crochet for years and asked her to help. The hats turned out so cute, and I knew that I had to learn how to crochet. I found a local shop in Georgetown that had a Sunday afternoon class, I bought a book, and I did a lot of searches on youtube! Before I knew it I had people asking me how much my hats were…and Warm Fuzzies was born! It has grown into more than I had ever planned or dreamed of! Through this hobby turned business I have met some really amazing people. I am very thankful for all that this has brought me and look forward to seeing how far it will take me.
Peek-a-Bowtique was founded Yvette Carter, a stay-at-home mother to her beautiful daughter, Kensington. When she first found out I was having a little girl she was overjoyed since girls are SO fun to dress up! She started buying headbands for her and realized that everything she was buying wasn't as good as the picture, so she thought to myself, "I can make my own, and better!" She started out just making them for Kensington but then a lot of her friends started asking her to make them for their daughters and gave her the great idea to start selling them! She started out August 1 of last year and has been busy ever since! She loves making and creating beautiful hairpieces and she hopes that her work shows her passion and love for it. She's excited for what the future holds for Peek-a-Bowtique!!
Best Babywearing Resource
Babywearers International of Austin are a diverse group of caregivers interested in promoting the age-old practice of babywearing in the modern age. We meet twice per month: Round Rock meetings are the 2nd Saturday of each month, 10am at BabyEarth. Austin meetings are the 3rd Tuesday of each month, 10:30am at Cherrywood Coffeehouse. Bring your favorite carrier or try one from our extensive lending library. We hope to see you there!
Green Leaf Baby is the newest Natural Parenting presence in Austin. We specialize in cloth diapering, but also provide natural parenting products, as well as cloth diaper consulting to help make parenting in a green world easier. To round out our fantastic line of cloth diapers, accessories, jewelry, and skin care products, we also carry Rockin' Green detergent and Charlie's Soap. And if we don't have what you need, don't hesitate to inquire! We're more than happy to see how we can help you, or see what is compatible to your needs!
BabyEarth boasts one of the largest selections of eco-friendly baby products in the market today. "When I first became a mom, I was interested in raising my children in a wholesome all natural household, but I had no idea how to do it," she admits. "Now I'm more educated about going green and I want to share what I've learned with other parents. We're not trying to push parents in one direction or the other. We advocate options. Giving parents the option to choose the product that best suits their family is extremely important to us," Heather adds. To further illustrate their commitment to corporate social responsibility, BabyEarth has implemented a variety of eco-friendly business initiatives. "Every parent knows you have to practice what you preach to set a good example," says Heather. "If we advocate eco-friendly alternatives across all lines of business, we're truly living up to our name. It's the responsible thing to do."
Best Local Toy Store
Terra Toys Play with toys; buy them from Terra Toys!
Kaleidoscope Toys is your resource for preschool learning toys, science kits and children's arts & crafts for Round Rock & all of central Texas. Whether you're looking for fun board games for family night or children's arts & craft kits to keep them busy, we have the most popular variety around. You'll find stimulating infant and preschool toys as well as fun & challenging activities for elementary children to middle school & beyond.
Best Adoption Resouce
Adoption Knowledge Affiliates is a place where adopted people, birth parents, adoptive parents, prospective adoptive parents and adoption professionals come together to find a depth of understanding unimaginable before. Whether you're seeking to form a family through adoption, seeking information about family members you have been disconnected from or just seeking knowledge about the lifelong issues in adoption, AKA provides helpful information through educational resources, on-going programs, and emotional support.
Suzanne Bryant Law Suzanne Bryant is an Austin Texas attorney who specializes in second-parent adoptions for families with two mothers or two fathers. These adoptions create families with two legal parents who each have the same rights and responsibilities.
Adoption Advocates Inc We believe that building families through adoption provides a positive opportunity for both women with unplanned pregnancies and for prospective parents who desire to love and nurture a child. We offer expertise and sensitivity in meeting the needs of birth parents and prospective adoptive parents. Adoption Advocates is a nonprofit, charitable adoption agency licensed by the State of Texas since 1991.
Heart Gallery of Central Texas The goal of The Heart Gallery of Central Texas is to elicit support for and interest in the lives of these children – and ultimately find each child and sibling group a "forever family." Many of the foster children featured in the gallery are older or special needs children, minorities, or members of a sibling group. All are considered hard-to-place children. We plan to keep the Heart Gallery moving until all of the children are adopted!
Best Belly Caster/Belly Artist
Liane (Miller) MacPherson, RN, CNM is thrilled to be part of the dynamic team at nurture ob/gyn with Dr.Campaigne and has been in practice in the Austin area for the past 4 years. Liane has been supporting women's health for over 25 years as an RN, an educator, and a midwife. Her training and experience in Canada, England, Ireland, Haiti, and the US have developed her appreciation for variations and expectations when taking care of women and families where they are. Her heart continues to be captured by knowing the families that she cares for, and she considers it a privilege to be involved with women during growth, transitions, challenges, and celebrations.
DeLora Frederickson is a was led to her doula practice through yoga training. She believes birth is a woman-centered experience in which mommas can unfold their inner knowing to create a safe and gentle environment for the arrival of their baby. Bellycasting is an opportunity to experience the beauty of loving touch, of the healing power of our hands, and the connection with baby. Dipping the strip of plaster and placing it on her belly begins a sweet journey for all of us. Each strip builds strength in the cast, each strip holds a prayer for baby and the family, each strip becomes a building block in the ever lasting relationship between these beings. Softly smoothing the plaster into the strip, sending loving thoughts to baby and momma I layer the events of their lives into a form they will have forever. The cast is unique and beautiful to each family.
Best Placenta Encapsulator
Lindsey Roberts With the birth of our first child, I discovered the miraculous healing benefits of the placenta. Our daughter was born naturally at a birthing center and the midwife offered me the placenta. It was such a powerful experience for me that I felt compelled to study the benefits of placentophagia, and so began my passion for placenta! I learned that through encapsulating placenta, the benefits could extend well into the postpartum period when women need it most. I continued researching the healing powers of the placenta and am now certified as a Placenta Encapsulation Specialist. I completed my training from Placenta Benefits.info (PBi), the leading resource in placenta encapsulation. The PBi method of preparation has been used for centuries in Traditional Chinese Medicine to prepare placenta medicinally.
Lisa Kestler Hill Country Placentas My path to helping women began when I was in college. I graduated with my Bachelor of Science degree in Respiratory Therapy. I worked for several years in the hospital setting. During my years in the hospital setting I began to study and believe in a more natural approach to medicine and helping the body to heal itself. Following the births of my children, one hospital birth and one homebirth, I suffered some depression. I knew from my background in medicine that baby blues was a common occurrence. I began to research if there was a natural approach to helping a new mother through this transition. On a mission trip to the Dominican Republic I met a midwife from Canada who talked about encapsulating placentas to help with postpartum depression. In 2010 following the birth of my third daughter I began studies to become certified in placenta encapsulation.I am certified through Placenta Benefits the leading resource for placenta encapsulation.I am very passionate about helping women have good birth and postpartum experiences. I consider this my life's work.
Vicki Meinhardt AABC South If you are too squeamish to eat the placenta it can even be dried and encapsulated as a nutritional supplement. Our own Vicki Meinhardt performs this service for interested clients. Phone our South location to speak with Vicki.
Get Babied Doula Collective – Ingesting your placenta can have numerous benefits for the mother. Taking your own placenta capsules after birth restores much of the hormones lost after delivery and can help stave off the "baby blues", give you more energy, and increase lactation. Get Babied Encapsulators, Cary & Tanya, have their Texas Food Handlers License and have had blood borne pathogens training specific to placenta encapsulation. Placentas are encapsulated using the Traditional Chinese Medicine (TCM) method.
Best Ultrasound Clinic
Blooming Pregnancy Spa is Austin's only full service Pregnancy Spa…but you don't have to be pregnant to indulge in our services! We offer specialized massage therapy for preconception, prenatal, & post partum, as well as swedish and deep tissue. Other services include natural skin care / facials, manicures, pedicures, & waxing. Our toxin free formulated nail polish is also vegan friendly, and our therapists are all prenatal certified and deliver safe and effective massage therapy. We also offer 3D/4D ultrasounds to see & bond with your precious new addition in a beautiful setting and in the hands of medical professionals.
Best Baby Planners
Hatch Baby Planners Nicole Rinaldo and Alisa Copeland are co-owners of Hatch Baby Planners, LLC. We offer many maternity consulting and concierge services. Some of these services include Baby Registry Creation, Baby Gear, Diapering, Non-Toxic/Green Baby and Home Care Consultations, Nursery Prep & Design, Post-Natal Support, and Referral Services. We are passionate about education and research, natural parenting, and green/non-toxic living.
Sophie Grace Couture is where you'll find Grace Godinez as the mommy planHer™ and principle baby planner. This premier boutique, baby planning and concierge for mommies, babies, and mommas-to-be uses expertise to tackle the unique challenges that come along with parenthood. The idea that every client is different and needed their services created to their specific needs is what inspired Grace to adopt the Couture philosophy.Grace is proud to be a member of the International Academy of Baby Planning Professionals and enjoys her continuing work with the AADP accredited International Maternity Institute.
Austin Baby Planners know that this is the time to get ready and get organized. The time to hire consultants to help you prepare for the newest member of your family. Whether you need assistance in baby registry, baby nursery set-up and organization, breast/bottle feeding, daycare, or experiencing your new life with baby throughout Austin, we are here to help you achieve your lifelong parenting goals.
Simply Baby is owned and operated by Isis Martinez. She has over ten years of professional and personal experience in the area of work/life balance, holistic and traditional birthing, and infant/toddler nutrition as well as extensive project management.
Are you a finalist? Submit and update to your bio and headshot to birthawards@getbabied.com to appear on this page. Please include your headshot as a .jpg file, with the dimensions 150×150, and your bio in the body of your email limited to 100 words.