The 2012 Austin Area Mother-Friendly Birth Professionals Awards are a project of the Get Babied Foundation and the Central Texas Healthy Mothers Healthy Babies Coalition.  Together, our mission is to recognize the Austin area birth professionals that are going out of their way to provide quality care for the women of Austin.  It's our job to provide educational support to women throughout their childbearing years.  A result of the yearly poll is a list of the best referrals for pregnancy care in Austin, selected and voted on by real people to determine the best and brightest mother-friendly birth professionals the city has to offer.
Over 5000 people voted and the winners were announced on October 5th.   Congratulations to our winners below!
Best Midwife
Heather Hilton discovered after the birth of her third child, she felt led to a career in midwifery and in 2004 she applied and was accepted in to the Association of Texas Midwives Midwifery Training Program. Her apprenticeship began at Juneau Family Birth Center, a nonprofit birth center in Juneau, Alaska. She was hired there as the staff doula for the Young Families program, which offered free prenatal education and birth doula services to teenage parents. After returning to Austin in late 2005, Heather continued an apprenticeship at a birth center/homebirth practice for the next 15 months. Heather graduated from ATM and was licensed as a midwife in 2007.
Best OBGYN
Christina Sebestyen, MD, FACOG has championed the cause of women's choice in birth options in Austin since arriving here in 2006. A mother of Garrett – 3 years old, she chose to birth naturally with a Certified Nurse Midwife (CNM) in a New Hampshire hospital, using hypnobirthing for strength and focus. She moved to Texas with her husband James who was stationed at Lackland Air Force Base, and quickly fell in love with Austin. As a long-standing advocate for women both in clinical practice and on Capitol Hill, she was surprised by the lack of hospital-based midwifery and alarming c/section rates here. She completed her residency in obstetrics and gynecology at Harvard Medical School's Brigham & Women's / Massachusetts General Hospitals combined program, where CNMs practiced side-by-side with physicians. She worked intensively with North Austin Medical Center to allow CNMs to be credentialed and successfully accomplished this in August 2008.
Best Labor & Delivery/Postpartum Nurse
Allison Giltrap
Best Hospital Maternity Care
North Austin Medical Center The St. David's Women's Center of Texas at North Austin Medical Center is not all things to all people. It's all things for women. A place where their services, their needs, and their treatments aren't simply the most important things. They're the only things. And that makes it unlike anywhere else in Central Texas.
Best Birth Center
Central Texas Birth Center started on its mission to serve the communities of North Central Texas (including Round Rock, Georgetown, Hutto, Taylor, Temple, Belton, Waco, Austin and all surrounding areas) by providing complete midwifery care and birth services in a relaxed, loving, and homelike environment with the added safety of close proximity to the hospital.   In addition, we offer the option of homebirth for those families who wish to birth in the comfort of their own homes.
Best Birth Doula
Shelley Scotka is a certified birth doula, childbirth educator, and trained postpartum doula who has been supporting families in the perinatal period since 1995. She believes parents have the right and responsibility to seek out information in order to feel confident in their choices surrounding pregnancy, birth, and parenting. She sees her role as a doula is to provide loving support, information, and encouragement to help create positive, empowering life experiences. She lives in Round Rock with her amazingly supportive husband and their two great teenagers.
Best Postpartum Doula
The Get Babied Doula Collective postpartum doula support team includes Postpartum doulas, Antepartum doulas, Sibling doulas, Overnight Doulas, and Concierge Doulas.  Doulas have attended childbirth education courses, breastfeeding support classes and infant care training.  Many of us have children of our own or have extensive nanny experience.  For postpartum doula services  we offer full time support with infant care, breastfeeding support, sibling care, meal preparation, laundry, light housekeeping, emotional support, home organization, errand runs and safety tips. Postpartum doulas promote time for infant and family bonding while creating a sense of balance and organization during your recovery period.  Postpartum doulas are also available to assist moms opting for an early discharge from the hospital.
Best Lactation Consultant
Cheryl Heymans, IBCLC, RLC is board certified since 1997, offers office, home and hospital visits. She serves as an officer on the board of the Heart of Texas Lactation Consultants and is a member of the Central Texas Healthy Mothers/Healthy Babies Task Force. She currently teaches breastfeeding classes at Special Addition for singletons and multiples. Cheryl has over 30 years experience in assisting women in breastfeeding and is the mother of five adult children who were breastfed.
Best Childbirth Prep Class
Hypnobirthing of Central Texas is not your average childbirth education class! Presented in a five part class series, HypnoBirthing® of Central Texas brings you this material in a fun and interactive format, appealing to every learning type. We delight in teaching, and want you to succeed. The techniques that you learn in your HypnoBirthing class are not only for birth, they are valuable life skills that you will utilize long after your baby is born.
Best Infant Care Class
Ame Shillington Got Babied! Get Babied Doula Collective teaches Got Babied! the New Infant Survival Course and Happiest Baby techniques at Get Babied! She has two children who are lovely now at ages 2 and 4, but were difficult infants and trained Ame on the job to be an expert in infant care. Ame has attended over 40 births and has supported many of these families in their postpartum period. She has studied infant first aid and CPR, and has completed breastfeeding support for doulas training in addition to breastfeeding both of her own children.
Best Breastfeeding Class
Jenniclair Schramm, Get Milk! Get Babied Doula Collective completed her training and education in lactation at the University of California in San Diego. Her interest in lactation and helping other mothers succeed in breastfeeding began 11 years ago when she found herself needing a lactation consultant to help her with breastfeeding her first child. She is the mother of 5 children. She is currently in private practice in Round Rock and works part time for WIC in Williamson County.
Best Acupuncturist
Melissa B. Light is the chief practitioner and founder of Light Family Acupuncture, a thriving private practice in central Austin. Light Family Acupuncture focuses on treating the entire family from preconception through pregnancy and parenthood. Melissa specializes in pregnancy, labor, and pediatric care and is currently working on a book. Melissa B. Light holds her Master of Science in Oriental Medicine from the acclaimed AOMA Graduate School of Integrative Medicine in Austin, TX where she was honored for her research in treating Bi-Polar Disorder with Traditional Chinese Medicine. She holds her acupuncture license with the State of Texas Board of Medical Examiners as well as national certifications in Asian Bodywork, Chinese Herbology, and Oriental Medicine.
Best Acupuncture Clinic
Grassroots Acupuncture is a local movement that is working to educate and inform the public about the benefits of complementary and alternative medicine. We support people in taking a more active role in their health behaviors and therapeutic decision making process.
Best Herbalist
Ginger Webb had an epiphany while working overseas in the environmental movement:  that in order for people to care about protecting the Earth, they had to feel connected to the Earth. She stumbled upon herbalism and knew she had found the path she was looking for, the vehicle for inspiring others as well as for staying connected herself. Ginger counts many herbalists among her teachers,  most especially Michael Moore (1941-2009) of the Southwest School of Botanical Medicine, with whom she studied in 1999, and Sage Mauer of The Gaia School of Healing. Ginger is the founder of Texas Medicinals, the primary teacher of Little Green Witches herbal apprenticeships and camps for young girls, and a practicing herbalist in Austin, TX.
Best Chiropractor
Dr. Ron Burnett, D.C. owner of Inner Sun Chiropractic, has been serving the Austin community since 1999. His mission is to love, honor and serve the fullest expression of life. He is well known for his dedication to helping all people, his compassion and his work in pediatrics and pregnancy, and is often noted as one of the premier chiropractors for pregnancy in Austin. ??In addition to his work in Austin, Texas, Dr. Ron has traveled to Brazil on several occasions to give chiropractic adjustments to men, women and children seeking a better way of life. Dr. Ron has helped hundreds of individuals from Fortaleza, Brazil experience more ease, comfort, peace and joy in their day-to-day lives. ??Dr. Burnett is a competitive rower and triathlete. He has pushed, trained for and endured an Ironman, marathons and countless other competitions. He understands training and athletes. He strives for people to be at their best.??When Dr. Ron is in his office, you can tell he is in his element. He loves what he does. He can be a bit light-hearted at times, but he is serious when it comes to your health and serving people.
Best Chiropractic Clinic
Osborne Family Wellness is led by Dr. Ryan Osborne a 2003 graduate of Parker College of Chiropractic, in Dallas,Texas where he earned his Doctorate of Chiropractic. In 2006 he started Osborne Family Chiropractic in Round Rock where he is committed to helping families experience improved health and vitality. Dr. Osborne specializes in corrective care and strives to offer the best subluxation correction ensuring the fastest spinal corrections in the industry. He is trained in multiple techniques and utilizes the Pierce Results System for spinal correction and wellness care. This technique applies gentle, but specific force to predictably correct spines and allow 100% brain to body communication.
Best Prenatal/Postpartum Physical Therapist
Susan Steffes, PT, CD(DONA)Demonstrating advanced skills in the assessment and treatment of pelvic disorders and pregnancy/postpartum conditions, Susan holds advanced certifications in both Pelvic and Obstetric Physical Therapy. Her passion and special interest in obstetric physical therapy is enhanced by the unique perspective of having practiced as a DONA Certified Birth Doula and Birthing From Within Childbirth Mentor.  Susan has been a strong advocate for women's health and compassionate care throughout her career. She speaks at the national, state, collegiate and local level on topics related to pregnancy/postpartum, pelvic disorders. Clients benefit from her wealth of experience as both an educator and practitioner.
Best Massage Therapist
Sara Ballard LMT has a passion for helping people achieve optimum health. For the past decade, she has been honored to work as an independent Massage and Biodynamic Craniosacral Therapist. Many sessions include massage and craniosacral therapy together, to maximize relaxation and facilitate healing. Her work as a birth doula, and being a mother of three small children, gives Sara a unique perspective for working with pregnant women, mothers, and children of any age. Along with individual sessions, Sara also teaches group classes; The Art of Communication Through Touch, Couple's Massage Class, as well as Couple's Thai Massage, with more classes to come this fall / winter.
Best Massage Studio
Milk + HoneyWe're doing something different at milk + honey. And we know that, as a fellow spa partisan you'll want to experience our difference. At milk + honey, all of our massages include "the works." Included in our prices are all the upgrades that many other spas charge extra for.
Best Maternity Clothing Store
Special Addition Offering moms and moms-to-be the latest in chic fashions, comfort items, and essentials! Family owned and operated since 1994, Special Addition is dedicated to providing the best products and services to our local and internet customers. Whether you are just beginning to build your maternity wardrobe, looking for comfortable bras or support garments, searching for the latest breastfeeding apparel and accessories or looking for that special gift, you will find it here.
Best Maternity Consignment
Once Upon a Child We know you want the best for your family: quality, value, and kids stuff that is safe. Once Upon A Child buys and sells gently used kids clothing, toys and baby gear offering you the opportunity to recycle your children's nearly new items and get paid on the spot.
Best Infant Consignment
SparkleKids Upscale Resale is a new locally owned central Austin kids shop. We are a buy, sell, trade shop carrying the best in children's clothing size 0-10, shoes, toys, equipment, books and more! Bring in your children's nicer items.
Best Baby Registry
BabyEarth While only a portion of their products are eco-friendly, BabyEarth boasts one of the largest selections of eco-friendly baby products in the market today.
Best Nutritionist
Veronica Saldate Nutrición con Veronica's mission is to be accessible to all persons who wish to learn how to maintain a high level of health and well being.  You don't need to spend large amounts of money to learn how to choose, prepare, and use the foods available to maintain a healthy lifestyle.  I offer you my experience and knowledge to help you reach your individual goals.
Best Naturopath/Homeopath
Kerry Meath Simkin has been actively practicing and studying holistic health for the last eleven years. She graduated with honors from Brown University, completed her Yoga Teacher Certification in Washington D.C., and spent 2007 through 2009 training in depth at The Ayurveda Institute with Dr. Vasant Lad and Dr. Claudia Welch. She currently serves on the Faculty for Texas A & M College of Medicine, is a Professional Member of the National Ayurvedic Medical Association, and actively involved with promoting Ayurveda through workshops and private consultations in Texas and countrywide. She feels blessed to have learned with outstanding teachers and hopes to honor them by helping others find greater joy and balance through Ayurveda.
Best Prenatal Yoga Instructor
Sarah Evans I am a Registered Yoga Teacher (RYT) through the Yoga Alliance, graduate of Yoga Yoga's Hatha Teacher Training program, and certified in Prenatal and Postnatal yoga. My group classes create a community of women going through the same life-changing experiences, and in both types of classes, mothers feel connected with their growing baby. We focus on finding stillness in the mind by developing an awareness of the breath, and using supportive postures to nurture openness in the body. Prenatal classes help ease discomforts of pregnancy, and meditations help empower women for giving birth. Postnatal classes help mothers to reconnect and strengthen the postpartum body, take some time to bond with other new parents, and learn how yoga can benefit the baby.
Best Postpartum Yoga Instructor
DeLora Frederickson has 10 years experience working in the birthing community.  She currently teaches postnatal yoga classes at Yoga Yoga and Austin Area Birthing Center South.  Her classes are heart centered – knowing compassion and kindness toward our selves is one of the key ingredients during the babymoon.  She is a well loved and respected birth professional in the Austin Area.  She is a finalist in three categories of the Austin Birth Awards this year (Best Postnatal Yoga Teacher, Best Bellycasting, and Baby Love – the postnatal support she founded and teaches at Austin Area Birthing Center).  DeLora is a doula through Birthing from Within, a 500hr registered yoga teacher, and she loves the Austin scene!  You can find her out on her kayak at one of the local lakes or dancing to live music when she is not teaching yoga class.
Best Yoga Studio
Yoga Yoga Founded in Austin by a husband and wife duo out of the extra room in their house, Yoga Yoga opened its first studio doors in 1998 and has since grown to encompass five studios around town. The goal at Yoga Yoga has always been to serve students in the spirit of seva, the Sanskrit word meaning selfless service, or to give back. We are proud to have several distinct and commited communities within our Yoga Yoga Family, including our yoga mommies in our pre- and post-natal classes. We couldn't be where we are today without the support and love of our students, teachers and friends.
Best Postpartum Fitness Class
Stroller Strides classes are no walk in the park… In just one hour you will get a total body workout that will have you feeling energized and looking fit! Exercise WITH your baby. Classes are designed for all different fitness levels and are taught by nationally certified instructors who are also moms. We welcome moms and babies from 6 weeks to any age! Our program also offers a LUNA Moms Club (at no additional cost) that consists of weekly playgroups, monthly moms night out activities and special community events.
Best Prenatal Photographer
Katie Eaton is a lifestyle photographer, specializing in maternity and family photography.  Her style is described as warm, colorful, artistic and fun.   She believes that photography is about capturing the moments of your life that you want to remember forever.  She loves candid photographs filled with laughter and tender moments.  When she's not writing about herself in the third person, Katie likes to drink coffee, eat chocolate, read books on the porch and relax with her family.
Best Birth Photographer
Mollie Kendall I am a mom raising two short, crazy, fruit-loopy kiddos. I'm a wife, married to a guy named Critter. I'm an ice hockey player who enjoys messing around with her garden. Very importantly, I'm a photographer! I guess over the years I've specialized in capturing the moments in life that seem to be the biggest milestones. I love to photograph births, newborns as well as seniors and weddings! It's become a part of me forever, as easy as breathing. In the end, it's become an amazing career that I am so thankful for. Not many people can say they truly love their jobs. I can.
Best Infant Photographer
Libby Johnson of Libby Ann Photography I'm a wife to a devoted, loving husband and a mom to a sweet little boy. I've always loved photography, but it wasn't until after my wedding in 2007 that I was blessed with an opportunity to pursue my passion for photography. I started assisting an Austin wedding photographer with weddings and was completely hooked on it! It is moments and details like tiny baby hands and feet that I want to be able to capture and preserve for your family. The look of delight in a child's eyes as she picks a flower from the ground. The soft kiss of a newly engaged couple. The loving touch of a first time mom. These moments are precious and real and deserve to be caught as they happen and forever remembered. I am so blessed to be let into the lives of so many families to capture their memories on camera.
Best Expectant Moms Group
Bump Club and Beyond is the largest social event company in Austin for Moms and Moms-to-be. Partnering with the best in the business, we strive to provide Bumps and Mamas with the best, authentic resources ATX has to offer– while at the same time, connecting them with other women in the same life stage. From lunch & dinner educational seminars & panels, girls' nights out, discounted shopping, fitness classes and much more, we have something for every woman currently experiencing pregnancy and beyond. Sign up for our e-newsletter and visit us for all the scoop.
Best New Moms Group
Mothers Unfolding
Best Baby Play Group
Austin Attachment Parenting
Best Pediatrician/Pediatric Family Practitioner
Elliot Trester Some of you may know Elliot Trester, MD from his first solo practice in Montopolis about twenty years ago, back in the days when he was delivering babies and he and his wife were having a baby. He met Connie, then as a colleague, and as she followed his wife through her delivery. The next ten years, Dr. Trester's medical practice somewhat changed direction as he moved to Central Austin and worked with the people of Jefferson Street Family Practice. Dr. Trester has been with Central Family Practice since 2006.
Best Fertility Expert
Thomas Vaughn A native of Dallas, Texas, Dr. Vaughn received his undergraduate degree from the University of Texas at Austin. He completed his medical school training and residency in Obstetrics & Gynecology at the University of Texas Medical Branch in Galveston, Texas. He attended Duke University Medical Center in Durham, North Carolina, for his fellowship in Reproductive Endocrinology & Infertility. Dr. Vaughn was a founder of Austin's only In Vitro Fertilization Program at St. David's Hospital and has served as the President of Medical Staff at Seton Hospital. Dr. Vaughn is Board Certified in both Obstetrics & Gynecology and Reproductive Endocrinology & Infertility.
Best Craniosacral Therapist
Nina Davis Nina Davis is an adult and pediatric Craniosacral Therapist and Lymph Drainage Therapist in Austin, Texas where she specializes in work with newborn babies. Nina received her Masters degree from the University of North Texas in 1986. Since Spring of 2006, Nina has served as Treasurer on the Board of Directors for the Ponheary Ly Foundation. She began traveling to Cambodia in the Fall of 2006 to participate in the uniform and school supply distributions and to cook meals for the 2,000 + students and their family members.
Best Infant Therapist
Amelia Penoli is a pediatric physical therapist at Big Sky Pediatric Therapy, where she provides Austin's infants with therapeutic intervention in a nurturing and family-centered environment.  A proud graduate of UT Austin with a BA in Psychology, Amelia later received her Masters and Doctorate of Physical Therapy from Texas Woman's University in Houston.  As a PT, she has significant experience in treating infants for issues related to developmental delays, Down syndrome, cerebral palsy, torticollis, sensory processing disorder, and more.  She works passionately every day to create a positive and rewarding experience for each family who trusts her with their child.  Amelia loves photography, traveling, and being outdoors with her husband and their dog, a rescue named Izzie.  Additionally, Amelia is thrilled to be expecting her first baby (a girl!) in October.
Best Resource for Special Needs Babies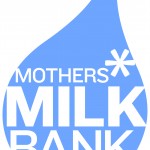 Mothers' Milk Bank at Austin is a non-profit organization whose mission is to accept, pasteurize, and dispense donor human milk by physician prescription primarily to premature and ill infants. Founded in 1998 by two prominent Austin neonatologists, we are the second largest milk bank in the U.S. and a leading member of the Human Milk Banking Association of North America.
Best Infant Sleep Expert
Katie Bartley is an Infant Sleep Consultant who works with children from 6 weeks to 3 years old. She started her business in 2010 after realizing that most parents felt overwhelmed and alone when it came to their sleep struggles. Katie has an undergraduate degree in Human & Organizational Development from Vanderbilt University and a Master's in Clinical Social Work from The University of Texas at Austin. Having three young children herself ( 6, 4 & 2) she thrives on blending her personal experiences with her clinical therapeutic skills to support and encourage parents as they tackle their sleep issues.
Best Local Parenting Magazine
Parent:WiseParent:Wise Austin is a free, monthly magazine for parents. We seek to create a community of informed, thoughtful parents who appreciate intelligent discussion about matters pertaining to parenthood.Grab a copy.
Best Mommy & Me Class
Heartsong Music teaches Music Together, the internationally recognized music and movement program for children from birth through age 7 and the adults who love them. Our mission is to provide the highest quality early childhood music education program for the entire family. We seek to create a community of music-makers by providing excellent teachers, materials, and classroom resources in a developmentally appropriate, engaging, and fun participatory environment that supports and nurtures music development in young children, from birth through age 7. We offer Music Together Mixed-Age classes (birth to 5), Intergenerational classes (birth to 5), Babies classes (birth to 8 months) and Big Kids classes (5 to 7 year olds).
Best Pregnancy Blog
Get Babied Doula Collective Blog At Get Babied! it is our mission to help you have a pampered pregnancy, blissful birth and balanced recovery. We believe you deserve the best birth and postpartum experience even well before your due date. We want you to have all the services you desire, so we have collected them in one convenient spot. One of our primary goals is to ensure you have a well-rested doula on hand when you need her — no matter what. We guarantee this with our rotational 24/7 on-call service. We ALWAYS have an experienced doula available. Our blog is an extension of our doula care, current birth research, birth stories, and other delightful nuggets.
Best Cloth Diapering Resource
Tiny Birds Organics is a locally owned (Austin, Tx), we donate our profits to organizations such as Half the Sky Foundation. Huge selection of cloth diapers, Waldorf dolls, BlaBla Dolls, non-toxic teethers, infant carriers + more.
Best Postpartum Depression Resource
Dawn K. Gibson, LCSW is a body-centered psychotherapist and owner of Mindful Mothering. In her practice, she is focused on and passionate about working with pregnant, postpartum, and early motherhood moms. She specializes in helping moms with issues of anxiety, difficult births, birth trauma, trauma due to having a baby in the NICU, and early childhood behavioral issues.
Best Prenatal/Postpartum Therapist
Robyn Gobbel, LCSW is a therapist in private practice with a focus on trauma and attachment.  After becoming trained in EMDR, a method of trauma resolution, Robyn was inspired to help women heal after experiencing a difficult or traumatic birth.  Too often, women whose birth didn't go as planned are told to "get over it" or "At least you have a healthy baby."  Having had a successful home birth, Robyn understands the importance of having your child's birth unfold the way you envisioned.  Robyn has also helped children who were born during difficult circumstances.  Her "tree house" office is in south Austin near Zilker Park.
Best Nursery Designer
Veronica Miller
Best Hand-Made Baby Gift
Peek-a-Bowtique was founded Yvette Carter, a stay-at-home mother to her beautiful daughter, Kensington. When she first found out I was having a little girl she was overjoyed since girls are SO fun to dress up! She started buying headbands for her and realized that everything she was buying wasn't as good as the picture, so she thought to myself, "I can make my own, and better!" She started out just making them for Kensington but then a lot of her friends started asking her to make them for their daughters and gave her the great idea to start selling them! She started out August 1 of last year and has been busy ever since! She loves making and creating beautiful hairpieces and she hopes that her work shows her passion and love for it. She's excited for what the future holds for Peek-a-Bowtique!!
Best Resource for New Dads
Carrie Contey
Best Babywearing Resource
BabyEarth boasts one of the largest selections of eco-friendly baby products in the market today.  "When I first became a mom, I was interested in raising my children in a wholesome all natural household, but I had no idea how to do it," she admits.  "Now I'm more educated about going green and I want to share what I've learned with other parents.  We're not trying to push parents in one direction or the other. We advocate options. Giving parents the option to choose the product that best suits their family is extremely important to us," Heather adds. To further illustrate their commitment to corporate social responsibility, BabyEarth has implemented a variety of eco-friendly business initiatives. "Every parent knows you have to practice what you preach to set a good example," says Heather. "If we advocate eco-friendly alternatives across all lines of business, we're truly living up to our name.  It's the responsible thing to do."
Best Nanny Agency
Mom's Best Friend
Best Local Toy Store
Terra Toys Play with toys; buy them from Terra Toys!
Best Adoption Resouce
Suzanne Bryant Law Suzanne Bryant is an Austin Texas attorney who specializes in second-parent adoptions for families with two mothers or two fathers. These adoptions create families with two legal parents who each have the same rights and responsibilities.
Best Local Baby Food
Whirled Peas
Best Belly Caster/Belly Artist
DeLora Frederickson is a was led to her doula practice through yoga training. She believes birth is a woman-centered experience in which mommas can unfold their inner knowing to create a safe and gentle environment for the arrival of their baby. Bellycasting is an opportunity to experience the beauty of loving touch, of the healing power of our hands, and the connection with baby. Dipping the strip of plaster and placing it on her belly begins a sweet journey for all of us. Each strip builds strength in the cast, each strip holds a prayer for baby and the family, each strip becomes a building block in the ever lasting relationship between these beings. Softly smoothing the plaster into the strip, sending loving thoughts to baby and momma I layer the events of their lives into a form they will have forever. The cast is unique and beautiful to each family.
Best Placenta Encapsulator
Lindsey Roberts With the birth of our first child, I discovered the miraculous healing benefits of the placenta. Our daughter was born naturally at a birthing center and the midwife offered me the placenta. It was such a powerful experience for me that I felt compelled to study the benefits of placentophagia, and so began my passion for placenta! I learned that through encapsulating placenta, the benefits could extend well into the postpartum period when women need it most. I continued researching the healing powers of the placenta and am now certified as a Placenta Encapsulation Specialist. I completed my training from Placenta Benefits.info (PBi), the leading resource in placenta encapsulation. The PBi method of preparation has been used for centuries in Traditional Chinese Medicine to prepare placenta medicinally.
Best Ultrasound Clinic
Bluebonnet Diagnostic and 3D Imaging opened in early 2009 with the goal of providing affordable and convenient options to our clients. We are open 6 days a week and will accommodate to your schedule. We provide a wide variety of ultrasounds that include OB/GYN, abdominal and small parts scans. We also offer 3D/4D packages to all of our expectant moms . Since we opened, our main goal is to make sure every client who walks through our door feels important and well cared for.
Best Baby Planner
Sophie Grace Couture is where you'll find Grace Godinez as the mommy planHer™ and principle baby planner.  This premier boutique, baby planning and concierge for mommies, babies, and mommas-to-be uses expertise to tackle the unique challenges that come along with parenthood.  The idea that every client is different and needed their services created to their specific needs is what inspired Grace to adopt the Couture philosophy.Grace is proud to be a member of the International Academy of Baby Planning Professionals and enjoys her continuing work with the AADP accredited International Maternity Institute.
Are  you a winner? Submit and update to your bio and headshot to birthawards@getbabied.com to appear on this page.  Please include your headshot as a .jpg file, with the dimensions 150×150, and your bio in the body of your email limited to 100 words.
See all of the top finalists in each category here.  They are all winners!
Display the Austin Birth Awards Ribbon with Pride!  If you were a nominee, finalist, or winner, you may use the appropriate ribbon on your website, blog, and social networks.
This page has the following sub pages.